Welcome to Middletown Animal Hospital
Your Veterinarian in Middletown, CA, 95461 Call us at 707-987-2000
Let Us Show You…Our Hospital, Our Team at Work,
and Our Quality of Care.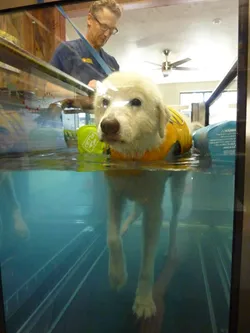 We Promise to Provide: Compassionate, Expert, Well-Communicated, and Affordable Veterinary Care. Middletown Animal Hospital is a full-service veterinary facility for all animals and is located in southern Lake County, CA on Highway 29. Our professional and friendly staff here at Middletown Animal Hospital strives to provide state of the art equipment and the best possible medical, surgical, and dental care for their patients. We are committed to promoting responsible pet ownership, preventative health care and health-related educational opportunities for our clients. We offer tours of our state of the art facility and encourage owners to remain with their pet during treatment. We are the only animal hospital in Lake County, CA (Middletown, Hidden Valley, Cobb, Clear Lake, Lower Lake, Kelseyville, Lakeport) to offer the benefits of laser surgery, laser therapy, climate controlled boarding, separate cat reception, examination, and boarding areas, dental x-ray and dental suite, pain management, physical therapy, underwater treadmill, shockwave therapy, PRP therapy, cryotherapy, digital thermal imaging, eye care, behavior services, house calls.....and much more. Let us show you! Middletown Animal Hospital strives to offer excellence in veterinary care and welcomes difficult cases in the Middletown, CA, and surrounding areas including Hidden Valley Lake, Cobb, Kelseyville, Lower Lake, Lakeport, Clear Lake, and Calistoga.
Please take a moment to contact us today to learn more about our veterinary practice and to find out more information about how Middletown Animal Hospital can serve the needs of you and your cherished pet. Our experienced veterinarians, Dr. Jeff Smith, Dr. Joanna Holtz, & Dr. Dana Shackelton are here 6 days a week for your convenience and they take after hours emergency call for current clients until 9:00 pm. We also have a new indoor/outdoor pet boarding center, grooming services, and quality pet foods and pet supplies.
We have a number of resources for you to learn about how to take better care of your pets. Browse around and look at our articles and pet videos. The best veterinary care for animals includes optimal nutrition and problem prevention. If you want to ask a question call 707-987-2000 or email us and we'll promptly get back to you. Our Middletown Animal Hospital is very easy to get to, and you can find directions on our Contact Us page. You can also subscribe to our newsletter which is created especially for Middletown pet owners. In between your veterinary visits, your pet will benefit from you reading these free informative articles.
At Middletown Animal Hospital, we treat your pets like the valued family members they are.
We are the Vets Your Pets Would Choose!!!
Jeff Smith, DVM, CCRP
Joanna Holtz, DVM
Dana Shackelton, DVM
Middletown Animal Hospital 707-987-2000
21503 S. State Highway 29 Middletown, CA 95461
---
Covid-19 Update
Since Covid-19 began last year our call volume and emergency cases have doubled. As a result you may experience longer than normal wait times. We appreciate your patience during this unprecedented time. If you are unable to get through on the phone, please leave a message or try your call again later. Please know we are answering your calls and emails as quickly as we can. We always strive to provide excellent care for our patients and clients. We wish you and your family all the best as we continue to make our way through these challenging times. Most Sincerely, The Doctors and Staff of Middletown Animal Hospital
Click on the button for COVID-19 Announcements