Our pricing is equivalent to or less than other veterinary clinics in Lake County. After the Doctor determines a treatment plan for your pet, a staff member will explain the associated costs of care prior to any treatment. Our goal is to advocate what is best for your pet and to ensure your satisfaction with our care.
1. Payment arrangement is expected when services are rendered. In order to focus on our patients' needs, customer service and minimizing costs, we do not bill.

2. We accept debit cards, credit cards (Visa, Mastercard, Discover, American Express) checks and cash. All cards must be signed by the owner of the card. Checks must include a physical address, phone number, and driver's license number. Checks are processed electronically.

3. When unexpected illness strikes a pet, unexpected expense strikes as well. Middletown Animal Hospital understands this and is able to make arrangements through the CareCredit program. You can either apply at our hospital, where we'll call in your application over the phone for immediate response, or apply yourself online at:


Highlights of the CareCredit program: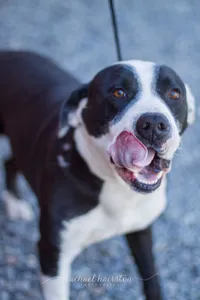 Low Monthly Payments (3% of the Total Balance)

Interest Free For 6 Months if over $200

Determine Approval in a Few Minutes

No Annual Fee

Call for eligibility 800 365-8295
4. Cross Check is a check guarantee company that is an option for clients wanting to break up the total bill into payments. It takes just 5 minutes to call in for approval. Upon approval, we will be able to break down your total bill into 4 installment checks deposited within 75 days. All 4 checks are presented at time of discharge. The first check must be 50% of the total and deposited within 72 hours of discharge. You pick the deposit dates of the 3 remaining checks.
Insurance For Your Pets

Another popular option for your family and pet is insurance coverage. To learn more, please visit the following pet insurance websites . . .