Community Involvement
Our Doctors are active locally in a number of veterinary, civic, and community organizations like Rotary International, the California Veterinary Medical Association, the Mendocino Lake Veterinary Medical Association, the Catholic Church, and Boy Scouts of America. Dr. Smith was President of the CVMA for 2007-2008 and Scoutmaster of the local BSA troop 315 for 2012-2013.
Continuing education is one of our Hospital's top priorities which is accomplished through the use of monthly journals, new textbooks, post graduate fellowships, and by regularly attending regional veterinary seminars and conferences around the state.
In addition, the Hospital supports animal oriented organizations like Canine Companions for Independence, the Lake County Fair, Middletown Days, 4-H, Animal Disaster Response, and the Lake County Rodeo. Middletown Animal Hospital is a member of the Middletown Area Merchants Association and believe in giving back to the community. We support the Middletown Unified School District by contributing to fundraisers for various programs that benefit students within the District. We are corporate sponsors for the Middletown Sports Boosters and have supported the Middletown High School Sober Grad event every year. Each year we are also a Corporate Sponsor for Relay For Life put on by the American Cancer Society and held in May at the Middletown High School.
Since the Valley Fire on 9/12/15, Middletown Animal Hospital has given back to the community by helping hundreds of animal and their owners who were victims of the national disaster. After a year, MAH continues to help animals in Lake County by providing discounted services to unowned dogs of Orphan Dog Rescue, saving unowned animals that would otherwise be euthanized at CLAC, and by providing free alterations for qualified owners in Fix Lake County.
Our Doctors write articles that specifically relate to current topics in our county. These articles are published in local newspapers, magazines, and appear in the monthly Rainbow Ag e-newsletter as well as our Blog on this website. They also provide advise to people who e-mail a pet related question to Rainbow Ag in the local "Ask A Vet" column in their monthly e-newsletter.
Dr. Smith gives lectures for the Santa Rosa Junior College Animal & Equine Science Program each year. The students get a hands on look at Dr. Smith performing equine dentistry as well as seeing inside the horse's mouth. Then he gives a power point presentation on mechanical dentistry or other equine topics.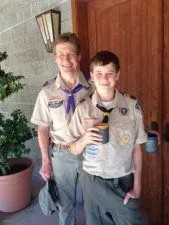 Dr Smith with Boy Scouts
Dr Smith helping with Fire Disaster Response
Dr. Smith while in office as president of CVMA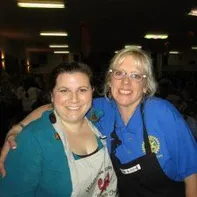 Dr Holtz at Rotary Crab Feed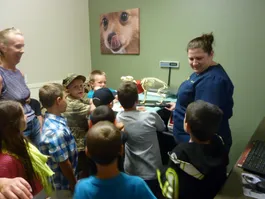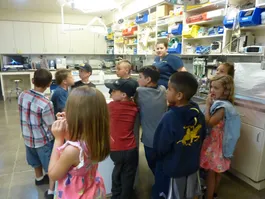 Dr. Holtz leads a field trip of students from Coyote Valley.
Middletown Animal Hospital was a Corporate Sponsor for Relay For Life put on by the American Cancer Society. The Event was held in May at the Middletown High School. This year was a huge success, raising more than $41,000.....double that of last year!
Dogs that MAH rescued from CLAC.
A dog who was hit by a car and and saved by MAH.
Kittens rescued and altered by MAH.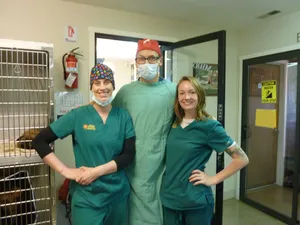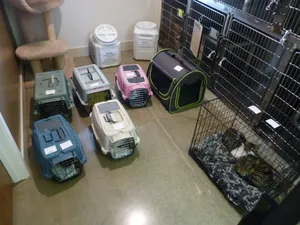 Spay Day for Fix Lake County partnered with Orphan Dogs. We altered 22 animals for low income families.