Grooming Services Includes: nail trim, wipe out ears, ear plucking if needed & external anal gland expression. Treat your pet to a luxurious bath and blow out of their undercoat. Your pet's coat will feel silky smooth and will shed less. Medicated baths are also available based on the Veterinarian's recommendation to aid in healing of skin issues. Although we do not do breed specific cuts, we can do summer shaves for dogs and cats to help them feel more comfortable and get rid of matted coats.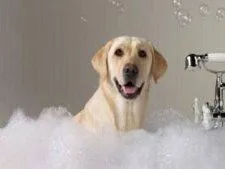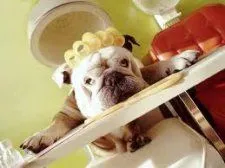 Bath / Blowout / Brush:
Small $37.31

Medium $48.19

Large $71.93

Extra Large $88.66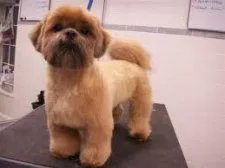 Bath / Blowout / Body Shave:
*Estimate on cost during appointment after evaluation of coat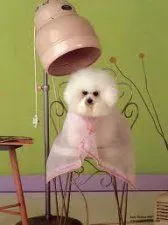 Additional charges for matted hair or dense undercoat
Sedation available to alleviate fear or anxiety (we may require if necessary for safety of staff)
Must be current on all vaccines/prevention as if staying for boarding

Estimate provided upon seeing your pet's coat condition
No phone quotes
Immunization Requirements: To prevent transmission of disease and parasites at our facility, we request that all pets be up to date according to our protocols. Vaccines must have been given by a Veterinarian to be considered valid with copies of records provided if given by a veterinary hospital other than Middletown Animal Hospital. All guests will be given a Capstar pill upon arrival that will eliminate any adult fleas within 20 minutes if not current on an oral monthly flea prevention.

Dogs: Rabies, DA2PL, Bordetella, Heartworm Test, Monthly Parasite Prevention
Cats: Rabies, FVCRP, FeLV, FeLV/FIV Test, Monthly Parasite Prevention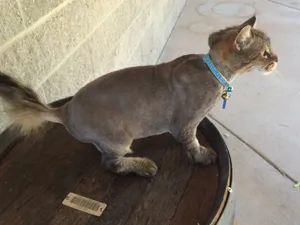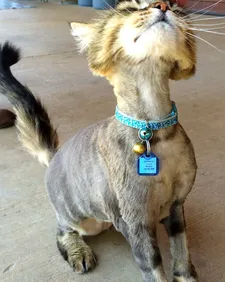 The "Lion Cut" for cats is great for long haired matted cats or for coolness in summer-may require sedation.

*A diagram will be provided for you to mark where you would like the haircut to your specifications.